The Absolute Finest in Deli Specialties!​
Since 1942, Spring Glen Fresh Foods has been proudly serving the Pennsylvania area, providing only the finest in fresh, deli specialty items. What started out as a small outfit with the intention of selling the Sensenig family's overabundance of baked goods to its many neighbors, has since grown into one of the most well-known and respected wholesale producers of quality, hand-prepared food products. In 1990, Spring Glen became part of the Hanover Foods family, expanding operations to include a 100,000-square-foot manufacturing facility that employs over 160 people.
While many things have changed over the years, the one thing that has remained a constant is the exceptional quality of the food products we produce. Our beloved recipes are the same today as they were over 80 years ago and include only the finest ingredients. Whether it's a convenient grab-and-go deli side dish, a perfectly-prepared entrée, or one of our many delectable dessert items, you can feel confident that when you choose the Spring Glen name, you'll get a product that is second to none. Trust us - you'll taste the difference!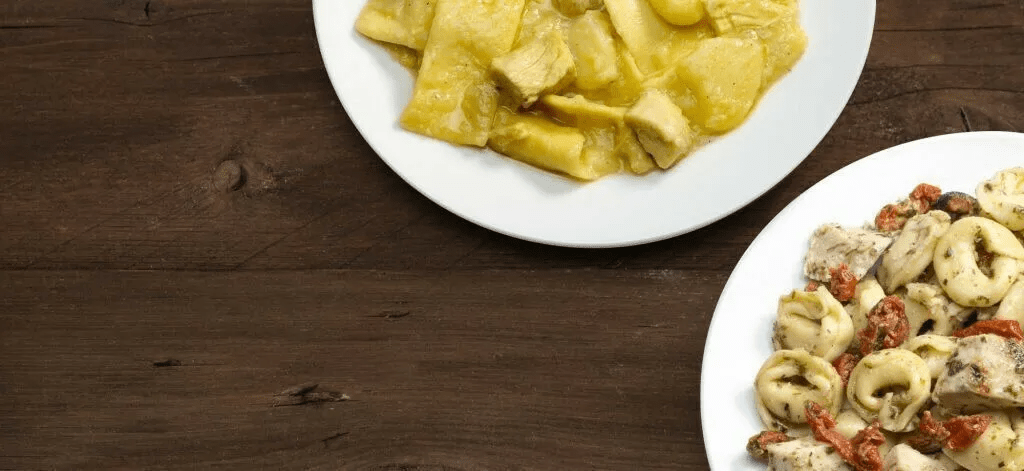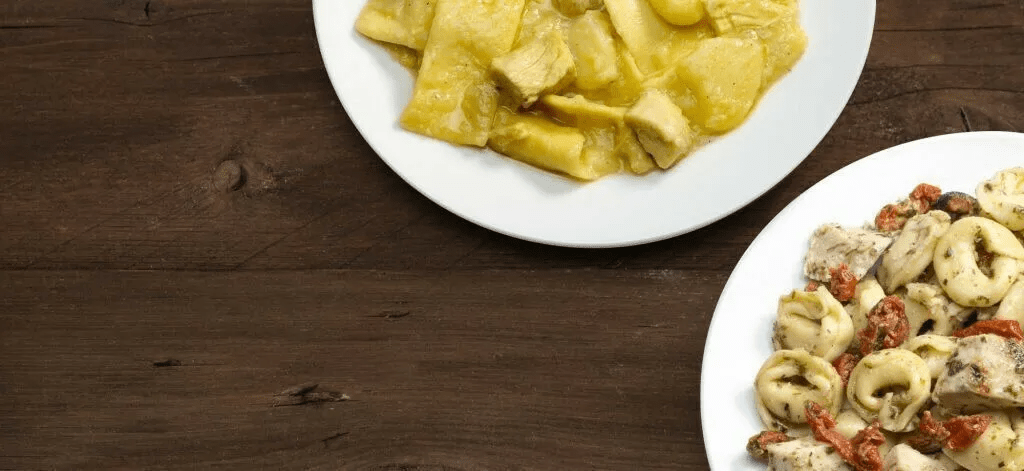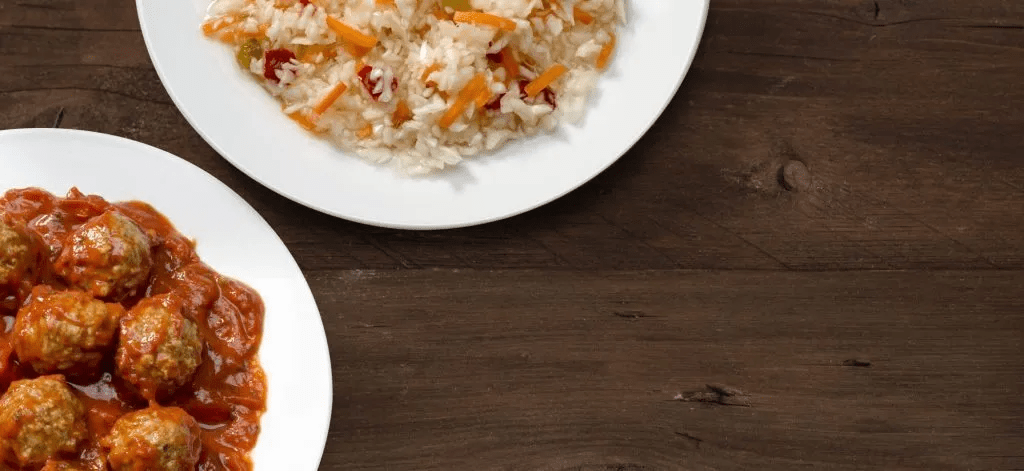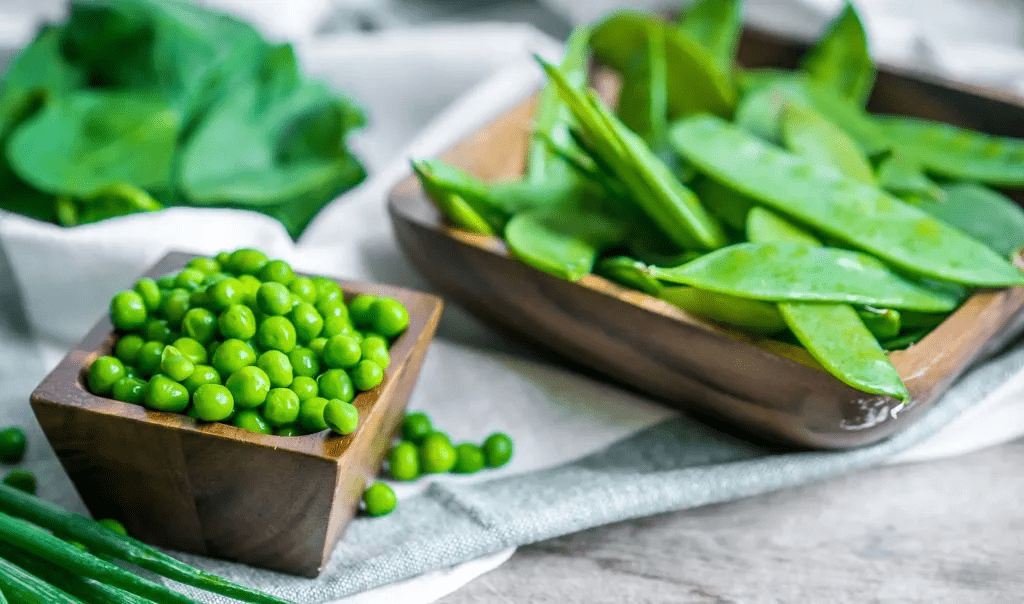 At Spring Glen, we specialize in delivering only the finest quality fresh refrigerated food products. For us, perfection isn't an option, it's something we strive for with every item we produce, package, and ship. We've been doing so for over 75 years, so it's something we're pretty familiar with!
Our extensive product line includes everything your customers need to make their meals complete, from tasty side dishes to delicious entrees and decadent desserts. More importantly, all of our products are made using only the best ingredients and recipes that date back to our first years in business. It's a level of quality and consistency you simply won't find anywhere else.
What better way to bring family and friends together than with one of our classic deli salads? Whether it's our creamy macaroni salad, rich potato salad, or relish coleslaw, Spring Glen's crowd-pleasing side dishes are sure to be a big hit at your next party, cookout, or other gatherings. Or, grab some and enjoy it all on your own! Made with the finest ingredients, it's the closest thing to homemade you can get!
Looking for that perfect lunch or snack-time treat? Spring Glen's delicious protein deli salads are packed with taste and sure to please. Choose from a wide selection of fresh-made, ready-to-eat options, including chicken, seafood, egg, and more. No need to cook, chop, dice or mix. We've done all the work for you so you can just sit back and enjoy! As fresh and flavorful as homemade without all the work.
At Spring Glen, we understand that sometimes you need a little gourmet in your life. Whether it's adding that special touch to your home-cooked meal or impressing the guest at your next get-together, our decadent gourmet deli salads are sure to have everyone talking (and asking for seconds!). We've combined the finest ingredients to capture exquisite flavors that bring fine dining right into your kitchen. Best of all, you don't have to do anything but enjoy.
Apricot Wheatberry
Mediterranean Orzo
Seasonal Quinoa With Fruit
Tuscan Bean
Looking for that perfect dish to complete your menu? Spring Glen offers an extensive list of delicious items. Whether it's our flavorful grilled chicken varieties, mouthwatering veggie burgers, homestyle risotto cakes, or any one of our savory sauces, our specialty products are sure to please.
Risotto Cakes | Mushroom
Risotto Cakes | Lemon
Risotto Cakes | Garlic & Herb
Risotto Cakes | Roasted Jalapeno & Cheddar
Falafels
Veggie Burgers
Sauces
Grilled Chicken | Balsamic
Grilled Chicken | Lemon
Grilled Chicken | Plain
Looking for the ideal treat to cap off the perfect meal? Spring Glen carries a line of delectable desserts that are sure to satiate even the most distinguishing palate. From traditional favorites like bread pudding and fudge brownies to gourmet cheese desserts and other decadent recipes. Our sweet treats are made with the finest ingredients to bring out the best flavors and keep your guests coming back for more.
Cheese Desserts
Rice Pudding
Bread Pudding
Pumpkin Bread Pudding (Seasonal)
Chocolate Fudge Brownie
Dirt Pudding
Tapioca Pudding
Baked Cobbler | Cherry
Baked Cobbler | Apple
Baked Cobbler | Peach
Baked Cobbler | Blueberry
When it comes to feeding your family, you shouldn't have to sacrifice quality or taste just because you have a busy schedule. At Spring Glen, our extensive line of home meal replacements (HMRs) allows you to enjoy wholesome, delicious meals and side dishes even when time is tight. Choose from a variety of flavorful, traditional recipes made with the finest, freshest ingredients to maximize taste and truly capture that home-cooked meal feel.
Baked Shepherds Pie
Baked Chicken Pie
Baked Corn Pie
Meat Lasagna
Vegetable Lasagna
Baked Ziti
Broccoli & Cheese Quiche
Quiche Lorraine
Nothing says comfort food quite like a bowl of piping hot soup or hearty stew. The Spring Glen line of tasty soups and stews combine all the flavors of homemade with the convenience of heat and serve preparation. Choose from such crowd-pleasing options and traditional recipes like Chicken Noodle, New England Clam Chowder, Chili, and Lobster Bisque. Perfect as a nourishing meal or a tasty accompaniment.
Chicken Corn
Chicken Noodle
Chicken Wild Rice
Chicken Pot Pie
Chicken Stew
Turkey Noodle
Beef Noodle
Beef Vegetable
Beef Stew
Maryland Crab
New England Clam Chowder
Broccoli & Cheese
Potato 
Pepper Jack Tomato
Ham & Bean
Chili
Turkey Chili
Lobster Bisque
Chicken Tortilla
Cheesy Baked Potato
Searching for the perfect quick and easy meal without all the work? Spring Glen's flavorful signature entrees are made with the finest ingredients using delicious, time-honored recipes. Each entree selection has been carefully prepared using the perfect blend of spices, bold flavors, and fresh ingredients that give each dish its authentic, home-style taste. Heat and serve as-is, or add a few extras to make it your own. Either way, you're sure to taste the difference.
BBQ | Beef
BBQ | Chicken
BBQ | Pork
Macaroni & Beef
Ham, Potatoes & Green Beans
Baked Macaroni & Cheese 
Meatballs In Marinara Sauce
Sausage & Peppers
What makes a good meal better? The perfect side, of course! Our savory side dishes are the ideal complement to any feast. Like all the Spring Glen products, our entire line of meal accompaniments is made using fresh, flavorful ingredients that offer the heartiness of homemade without all the work. Enjoy fast, easy preparation without having to sacrifice quality and taste.
Cream Chipped Beef
Creamed Spinach
Cranberry Relish
Bacon Dressing
Red Eggs
CONTACT SPRING GLEN FRESH FOODS
"*" indicates required fields